Enhance Your Cultural Awareness with Our Engaging Course
Welcome to DOCBEECEE, where we empower individuals and organisations to embrace diversity and foster cultural understanding. Our comprehensive Cultural Awareness Course is designed to equip you with the knowledge, skills, and insights needed to navigate today's globalised world successfully. Whether you're an individual seeking personal growth or a business aiming to enhance intercultural communication, this course is your key to unlocking a wealth of opportunities.
Why Cultural Awareness Matters:
In an interconnected world, cultural awareness is no longer an option; it's a necessity. Understanding and appreciating different cultures not only promotes inclusivity but also drives effective collaboration, improves communication, and enhances problem-solving abilities. By developing cultural awareness, you'll gain a competitive edge in the professional landscape and foster meaningful connections with people from diverse backgrounds.
Our Cultural Awareness Course is carefully designed to help you achieve the following learning outcomes:
Increased Intercultural Competence: Develop the knowledge and skills necessary to engage effectively with individuals from different cultural backgrounds.
Enhanced Communication Skills: Master the art of cross-cultural communication, including verbal and non-verbal cues, active listening, and conflict resolution.
Cultural Sensitivity and Respect: Cultivate a deep understanding of various cultural norms, values, and traditions, enabling you to navigate diverse environments with respect and sensitivity.
Adaptability and Flexibility: Learn to adapt your behavior and communication style to fit different cultural contexts, fostering stronger interpersonal connections.
Conflict Resolution: Acquire strategies for resolving conflicts that may arise due to cultural differences, fostering harmonious relationships within multicultural teams.
Global Mindset: Develop a broader perspective and a global mindset to excel in multicultural work environments and global business settings.
Tailor-Made Course for Your Organisation::
We understand that every organization has unique cultural awareness needs. That's why our Cultural Awareness Course can be customized to suit your specific requirements. Prior to the course, our expert trainers will conduct a thorough Culture Awareness Needs Assessment for your organization. This assessment allows us to identify specific areas of focus and tailor the course content to address the cultural challenges and opportunities relevant to your organization's industry, clientele, and goals.
Flexible Learning Formats:
We understand that everyone has unique preferences and requirements when it comes to learning. That's why we offer our Cultural Awareness Course in two convenient formats:
Online via Zoom Webinar: Join our interactive online sessions from the comfort of your home or office. Our experienced instructors will guide you through engaging presentations, case studies, and group discussions, ensuring an immersive learning experience.
Face-to-Face Sessions: If you prefer a more personal touch, we also offer face-to-face sessions held at our state-of-the-art training facility. Benefit from direct interaction with our knowledgeable instructors and engage in impactful activities that will deepen your cultural awareness.
Investing in your cultural awareness is an investment in your personal growth and professional success. Join our Cultural Awareness Course today and embark on a transformative journey towards becoming a culturally competent individual. Embrace diversity, foster inclusivity, and unlock a world of opportunities.
Sign up now or contact us to learn more about our Cultural Awareness Course
DOCBEECEE LEADERSHIP SUPPORT
Research has shown that there is clear evidence of the link between leadership and a range of important outcomes within health and care industry, including patient or client satisfaction, patient mortality, organisational financial performance, staff well-being, engagement, turnover and absenteeism, and overall quality of care. We at DOCBEECEE believes in authentic, collaborative and compassionate leadership. We work in partnership with our clients to achieve effective leadership for performance, for a purpose and for engagement. We help organisations have leadership at every level of their organisations for example having service leadership, people and personal leadership, quality leadership and collaborative and compassionate leadership by focusing on the seven pillar framework.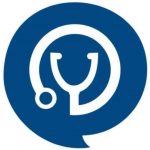 Seven Pillar Framework
For anyone to be able to lead others, they must learn to lead themselves. Leadership is not a position but performance. To do this DOCBEECEE will help them to achieve the following :
1. DEMONSTRATING PERSONAL QUALITIES
7. DELIVERING THE STRATEGY
1. DEMONSTRATING PERSONAL QUALITIES
Effective leadership requires individuals to draw upon their values, strengths and abilities to deliver high standards of service. To do so, they must demonstrate effectiveness in:

• Develop self-awareness
• Manage themselves
• Continuing personal development
• Acting with integrity
2. WORKING WITH OTHERS
Effective leadership requires individuals to work with others in teams and networks to deliver and improve services. DOCBEECEE will help your team acquire the following:

• Develop networks
• Build and maintain relationships
• Create environment that encourages contribution
• Teamwork
3. MANAGING SERVICES
Effective Leadership requires individuals to focus on the success of the organisation in which they work. To be able to do this DOCBEECEE will help your employees to be effective in:


• Planning
• Managing resources
• Managing people
• Managing performance
• Build learning from experience into future plans
4. IMPROVING SERVICES
Effective leadership requires individuals to make a real difference to people's health by delivering high quality services and by developing improvements to services. To do this DOCBEECEE will help your employees to be effective in:

• Ensuring patient safety
• Critically evaluating
• Encouraging improvement and innovation
• Facilitating transformation /change
5. SETTING DIRECTION
Effective leadership requires individuals to contribute to the strategy and aspirations of the organisation and act in a manner consistent with its values. To do this, DOCBEECEE will train your employees to be effective in:

• Identifying the contexts for change
• Applying knowledge and evidence
• Making decisions
• Evaluating impact
6. CREATING THE VISION
Effective leadership involves creating a compelling vision for the future, and communicating this within and across organisations. To do this, DOCBEECEE will train your employees to be effective in:
• Developing the vision of the organisation
• Influencing the vision of the wider healthcare system
• Communicating the vision
• Embodying the vision
7. DELIVERING THE STRATEGY
Effective leadership involves delivering the strategy by developing and agreeing strategic plans that place patient care at the heart of the service, and ensuring that these are translated into achievable operational plans. To do this, DOCBEECEE will train your employees to be effective in:

• Framing the strategy
• Developing the strategy
• Implementing the strategy
• Embedding the strategy