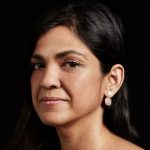 Experienced Director in Youth Education with a demonstrated history of working in the non-profit organization management industry. Skilled in Education, Youth Projects, Nonprofit Organizational Management, Business Management, Human Resources, Therapeutic Recreation, Networking and Wellbeing initiatives
Human resources development professional – Bachelor of Commerce in Industrial Psychology (University of Johannesburg) with a Postgraduate in Education focused on Junior High/Intermediate/Middle School Education and Teaching from University of South Africa (UNISA)
A small business owner, teacher and trainer, organization development and industrial psychology consultant.
Strong roots in Education and Youth Development. Experienced in Syllabus development and Content creation.
Founder and Director of Kites for Peace, a recreational movement for social change, and the cofounder and coordinator of the Zimbabwe Cares Network, a network of over 150 community organizations in Zimbabwe.
Passionate about community upliftment and education and influencing social change through methods like kite flying, particularly through the youth, to find their power and purpose.
Has worked with several community organizations to establish or enhance their operations and find meaningful engagement in the Zimbabwean community and elsewhere.
Won the 2019 Eat Out movements Force for Good award for Social Innovation.
In 2020 named as one of 40 "Great Zimbabweans" in the Great Zimbabweans Project.
In 2020 was profiled on the Guardian UK's "20 Outstanding Women of Zimbabwe" list.
In 2021 named Social Entrepreneur of the year by Zimbabwe Community News Awards