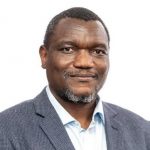 Dr. Brighton Chireka is a Medical Director and a Health Consultant at Docbeecee. He is a General Practitioner and a Certified Lifestyle Physician with over 20 years of experience. He is an international health consultant with Masters in healthcare leadership and is an awardee of the NHS Leadership Academy Award in Executive Healthcare Leadership. He is a Founding Fellow of the Faculty of Medical Leadership and Management. He is also an Honorary Fellow of the Teesside University. Dr Chireka is a site coordinator for eDGH online courses offered by the University of Washington Global health department.

He has Bachelor Degrees in Medicine and Surgery, Diploma in Child Health, Diploma in the Royal College of Obstetrics and Gynaecologist, Diploma in Occupational Medicine and Diploma in Global Public Health. He has several certificates in Monitoring and Evaluation, Leadership and Management in Health, Policy Development and Policy Advocacy in Global Health with the University of Washington where he is a site coordinator for the e-learning.
Dr Chireka is the Named GP for Safeguarding, Kent and Medway CCG and is also a co- chair of the British Medical Association (BMA) South East Coast BAME Network. In 2020, he together with Professor Kunonga led ZDHA in championing the plight of BAME staff in the UK during the COVID-19 pandemic by facilitating weekly zoom platform for them to share their experiences and support one another. This resulted in the publishing of their paper in the Journal of Migration and Health called, At the deep end: COVID-19 experiences of Zimbabwean health and care workers in the United Kingdom. This is available on this website: Here.

Dr. Chireka is a multi-award winning professional who has been recognised for his various works and is invited to speak on several platforms. He is the 2015 Zimbabwe Achievers Awards UK Community Champion. In 2018, Brighton received a BEFFTA People's Choice Award for his outstanding contribution in the society. In 2019 he received the ICON recognition from C. Hub Magazine Creativity and Arts Awards for his selfless contributions and voluntary services to the community.