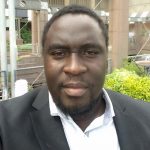 Trouble Burukai is a Public Health expert mainly in Biostatistics and Epidemiology. A passionate biostatistician who has experience in the use of statistical software's like basic Python & R programming, Stata, SPSS, SAS, Mathlab, Epi Infor and Arch GIS. He is a data analyst, with the ability to handle large medical research data sets. He is involved in various medical research's because of his skill in data analytics.
He has a keen interest in special epidemiology and its application in disease surveillance. He believes that spatial Epidemiology can be used to investigate disease surveillance and that spatial data is important to monitor the trends of infectious and non-communicable Diseases.
He is the founder and CEO of Victoria Foundation for Diabetic Children's Trust, an NGO centered on the welfare of Children living with Type 1 diabetes in Zimbabwe. The NGO cares for the management of type 1 diabetes, their physical health, psychosocial health, education and Diabetic research in addition to many programmes that the Organization is responsible for.
He is a researcher and an academic Works for the Faculty of Health Sciences, Midlands State University in Zimbabwe as an Anatomist, Biostatistician and epidemiologist.
Recently been appointed Researcher and Statistician by the Zimbabwe Rugby Union (June 2021). He is a passionate rugby coach and has used his expertise in statistics to model player performance analysis for all Zimbabwe National Rugby Teams.
He holds an BSC in Human Anatomy from the University of Zimbabwe (2009) and M.Sc. Biostatistics & Epidemiology (2019).
Currently studying Executive MBA with the Midlands State University (2022) and almost completing Masters of Medical Sciences in Human anatomy at the University of Zimbabwe (2021).