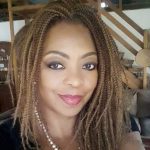 With over 25 years of experience in various sectors along the Healthcare continuum, Tendai HM Jambga (Ms) brings a thoughtful perspective and blend of creative chops and market insight that has put her training and project managing skills to test and success. Tendai's career in the Health sector started in the USA where she was an Education Instructor at a leading teaching hospital in St Louis. In this position she developed, coordinated and taught programs on offer such as:
• Hospital Orientation for all new hires
• Taught and developed training modules for the hospital's MIS (Medical Information System) for professional and ancillary staff
• Coordinated and certified skilled and non-skilled staff for BLS (Basic Life Support)
• Conducted Stress Management classes
Now living in Harare, Zimbabwe, she has continued to work within the Health sector holding key positions in large healthcare organizations such as Strategis Holdings where Tendai was the Corporate Affairs and Marketing Director. During her tenure there she worked with the various SBU's with some of the key tasks being orientation, training and coordination of marketing roll-out activities.

Prior to resuming consulting work, Tendai was the Zimbabwe Country Director of a top Medical Insurance company, Liberty Health. She headed the local operation in Harare and Bulawayo where she was head hunted to convert the secretariat office into an office with a full staff complement. Key output was streamlined to professionalize the long term vision and strategy for the Zimbabwean office, provide leadership to management, grow the local portfolio and manage internal and external relationships. Now working as a Director in her own Consultancy Company, Tendai continues to focus within the health arena concentrating on the following pillars:
• Management Consultancy
• Workshop Facilitation
• Life Coaching
• Training
• Monitoring and Evaluation

Tendai was educated at Convent High Schools in Zimbabwe and went to University in the USA where she majored in Business Communication and English Literature. She sits on a couple of boards specializing in the distribution of Medical Equipment. Tendai is a mother of two grown children and is passionate about social responsibility, writing and traveling.