Visit to a Zimbabwean government hospital

Part 1 My visit to a government hospital in Zimbabwe
By Dr Brighton Chireka
I visited a government hospital in Zimbabwe as I had heard that the health system in Zimbabwe is bad and had collapsed. I have always agreed and the evidence I have is sad stories that have been narrated to me by close friends . I have also lost close friends and relatives and the blame has been on the collapsed health system. I visited the government hospital in Zimbabwe in April 2015 to try and find out first hand information about the situation . My mini fact finding mission of the situation in a government hospital has a lot of pitfalls. One would need enough time, and carry out interviews with all stakeholders in order to carry out a proper study . So I would say that my findings in this particular government hospital are not the gospel truth but can be a starting point for all of us to discuss about our health system in Zimbabwe.
There are so many people that are working on the political front to engage the politicians and some are putting their names forward as the alternative to the current government. There are enough players and those that know me, know that I was involved some years ago and I hanged my boots in that field. I am now a patient engagement advocate and believe in the statement that says : "Nothing About Me Without Me". My writing is to call patient to action and be involved in issues about themselves. I believe that we may have a change of leadership but if us as patients do not get involved and take ownership of our health then nothing will change.

My first day which was a Wednesday, I took a patient to a government hospital to see a consultant. We arrived at the information desk and asked for the directions to the radiotherapy department. The two members of staff were very polite to us and gave us the directions. I was happy when they told us to pass through the casualty area ( Accident and Emergency department ) . As we were walking I kept on looking at the level of cleanliness in the corridors. The corridors were fairly clean from just looking at them without proper inspection.
I was surprised as I passed through the casualty of this government hospital and found it almost deserted. I soon realised that it was around 9 in the morning and it was quiet. We then proceeded to the radiotherapy department which was fully packed with patients . We got registered and had to wait for our turn to be seen. No one told us how long we were going to wait or how late the doctors were running. I looked around and saw very sick patients being helped by their relatives . I said to myself I must stay in queue until our turn comes. We waited for about an hour and I decided to take some fresh air outside. When I was outside I saw a nice car driving very fast into the casualty area.

As soon as the car stopped two people came out quickly , one looked fine but the other one was covered in blood. They both rushed inside the department and I saw the other one now coming out pushing a trolley covered with a brown blanket. I did not see a medical personnel or even a porter coming out to help the person with a trolley. I soon realised that there was a more seriously injured person who was lying in the back seat. Passerby came to the rescue of the person pushing the trolley and helped the injured person onto the trolley . These people did not mean any harm but I feared for the poor injured man as he was likely to sustain further injuries from being pulled out of the car. There was no neck support and someone was pushing the head so that the injured person could come out of the car. I almost rushed to stop them but I was too late as they quickly threw the man on the trolley and whisked him into the casualty department . I do not know what happened next but was told that the people that were injured , was as a result of road traffic accident . I was soon called as it was our turn to see the doctor.
I rushed inside and the lady who was controlling the clinic started shouting at me for delaying. I did not answer her and went straight to see the doctor who was waiting for us. I introduced myself and asked if it was ok for me to be present throughout the consultation. The doctor agreed and looked at the scans that had been done the previous day at the private hospital . The doctor explained everything and told us that the next step was for us to see the surgeons for operation. We were then given a prescription to go and buy the medication. The doctor stopped in the middle of writing the prescription and confirmed if it was fine for her to put all the necessary medication needed to treat the patient without worrying about money. "Money is not a problem" was my answer without much thinking.
We then left the radiotherapy department and there were now a few patients left. I soon realised that there were 4 doctors running the radiotherapy clinic . We went back to the out patient department to book an appointment with the surgeons. There was a small queue and we were attended to within 10 mins. An appointment was booked for Wednesday the following week due to the Easter holiday otherwise we would have been given an appointment for Friday the same week or Monday the following week. We were advised to go to a private pharmacy because the one in the hospital did not have most of drugs.
We went to Avenues hospital pharmacy and were cheerfully received and had a good discussion about the quantities of the medication needed. I paid $110 dollars for the medication and left the pharmacy . I was now tired and went back home for some food.
I then decided to reflect on my experience at the hospital and also read all the comments that are being made on my articles. A colleague of mine once told me that there is wisdom in the crowd so I should read all comments. Reading yes I read all the comments and I am always fascinated about what my friends write.
You may also want to read my other article on Zimbabwe health system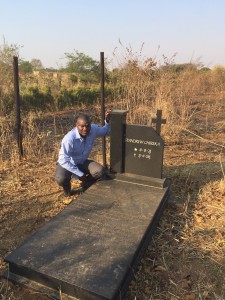 My View of Health System in Zimbabwe
Same themes came up and the one on whether we should compare Zimbabwean health System with UK or USA , be it private versus private or public versus public came again. There are merits on all sides of discussions but we have to accept that the health systems are totally different and it seems we all agree that the health system in UK or USA is better than Zimbabwe. If we agree on that then we should make sure that our system can learn from the NHS and modify it to suit local needs. The NHS has its advantages and problems so the best way is to come up with a system that addresses the problems caused by the NHS and then implement such a system in Zimbabwe. I accept that it's inappropriate to compare a private system to a public system. That said, the point is to show that there is a system (private health system) that is working well in Zimbabwe.
In life human beings have a tendency to only give negative feedback easily and hardly give positive feedback as we take it for granted. We expect a good service and if it delivers we hardly praise it but if a mistake happens we are quick to raise it and at times we paint the whole system with the same brush. I tried to avoid that and try to look at positive things coming from our system. Having looked and acknowledged the positive things on our health system I will look at things that are not happening as they should and also give my suggestions on how we can address these issues. In so doing I will ask you readers of this website to chip in with your suggestions, criticisms and comments on this article and the health system in Zimbabwe.
Why don't you read why people are going to Karanda ?


Why Are People Going to Karanda Hospital ?
Join me in Part 2 where I am going to give my honest feedback of my experience and my suggestions.
This article was compiled by Dr. Brighton Chireka who is a GP and a Health Commissioner in South Kent Coast in the United Kingdom. You can contact him at: info@docbeecee.co.uk and can read more of his work on his blog at DR CHIREKA'S BLOCK
Disclaimer: This article is for information only and should not be used for the diagnosis or treatment of medical conditions. Dr Chireka has used all reasonable care in compiling the information but make no warranty as to its accuracy. Consult a doctor or other health care professional for diagnosis and treatment of medical conditions. Views expressed here are personal.
Comments
comments
Keep Updated Via Email
Join my VIP List and be the first to know when I publish a new article.