Sharapova and medication use review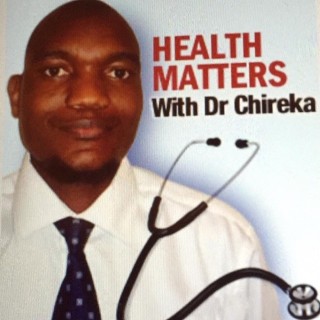 Sharapova's case and medication review
By Dr Brighton Chireka
Sharapova's case has been in the media for the past few days. Everyone has a view on Sharapova's case. Dick Pound the World Anti Doping Agency's (WADA) first president said that , "Sharapova and her team were reckless beyond description" . Some have come to the defence of Sharapova focussing on the way she came out and gave a press conference. Some are saying she did not have a choice as the case was going to come out in the open anyway. I am joining into the debate from a medical point of view. I would like to take this opportunity to raise awareness about medication use review. The issue about medication review resonate well with Maria Sharapova's case.
What is Meldonium?
I was not aware of this drug before the Sharapova's case. I have checked in the British National Formulary (BNF) issue 70 which is the latest covering September 2015 to March 2016. I could not find this drug. I have checked formulary that we use at our practice and could not find this drug again. On further research I found that it's not registered in Europe or UK even in America. Meldonium is also known as Mildronate . It is used to treat ischaemia in people with angina or heart failure. Ischaemia is a lack of blood flow to parts of the body. It is manufactured in Latvia and only distributed in Baltic countries and Russia. It's properties of increasing blood flow has been linked to improving exercise capacity in athletes. The Latvian company Grindeks, which manufactures Meldonium is reported to have said that the common duration of treatment is four to six weeks. The treatment can be repeated twice or thrice a year. Physicians can follow and evaluate the patient to ascertain the need for longer period of use.
World Anti Doping Agency (WADA) and Meldonium
Wada found "evidence of Meldonium use by athletes with the intention of enhancing performance" by virtue of carrying more oxygen to muscle tissue. The decision to add meldonium to the banned list was approved on 16 September 2015, and it came into effect on 1 January 2016. Wada had spent the previous year monitoring the drug before adding it to the banned list. Anytime WADA makes some changes to the banned drug list, it gives a notice on 30 September prior to the change. This gives the athletes October , November and December to wean themselves off any "to be banned medication" they may have been taking. All tennis players are given notification of the changes. The tennis players medical teams are also made aware of it.
Maria Sharapova and Meldonium use
Maria Sharapova revealed on Monday the 7th March 2016 that she had failed a drug test at this year's Australian Open. Sharapova admitted using Meldonium for a period of 10 years after it was prescribed by her family doctor. It is not clear where the family doctor is based as Maria lives in America. Meldonium is not authorised for use in America. This raises a lot of questions about how Sharapova was getting her medication and who prescribed it. The most concerning issue from medical point of view is about medication use review. Who was reviewing the use of her medication and why allow a fit young athlete to take medication for a heart problem for that long? Sharapova claimed she was prescribed meldonium by her doctor in 2006 to deal with health issues such as an irregular heartbeat and a history of diabetes in her family. I do not want to read too much into the reasons given for taking the medication but it raises a lot of questions. Information available about the use of the drug does not include irregular heart beat or family history of diabetes. I know that some doctors can prescribe a drug out of its licence or its usual use if it can help other conditions. Could it be the reason why she was using the drug? We will not know and it's not the purpose of this article.
What is Medication Use Review (MUR)
This is one of the best practice service that aims to help patients use their medicines more effectively. In the United Kingdom , this service is offered for free by pharmacists and general practitioners (GP).
Aims of the service

To improve patient knowledge, adherence and use of their medicines by:
1- Establishing the patient's actual use , understanding and experience of taking their medicines
2- identifying, discussing and resolving poor or ineffective use of their medicines identifying side effects and drug interactions that may affect adherence.
3- improving the clinical and cost effectiveness of prescribed medicines and reducing medicine wastage .
Commons questions that may be asked during a MUR
1- How are you getting on with your medicines?
2-How do you take or use each of your medicines?
3-Are you having any problems with your medicines, or concerns about taking or using them?
4- Do you think they are working?
5- Do you think you are getting any side effects or unexpected effects?
6-Have you missed any doses of your medication?
7- Are you happy with the information you have on your medicines?
These MURs are very important especially when patients are coming from hospitals. In hospitals medicines are changed and new ones started with the old ones stopped. On discharge some patients may get confused and start taking the old ones instead of new ones or even take both. This can result in serious problems such as low blood sugar or blood pressure as patient overmedicate themselves.
I hope if Sharapova had regular Medication Use Review she would not be in this situation. I also hope that you and I can learn from this sad story and go for our regular MUR if we are taking medication on a regular basis.
This article was compiled by Dr. Brighton Chireka who is a GP and a Health Commissioner in South Kent Coast in the United Kingdom. You can contact him at: info@docbeecee.co.uk and can read more of his work on his blog at DR CHIREKA'S BLOG
Disclaimer: This article is for information only and should not be used for the diagnosis or treatment of medical conditions. Dr Chireka has used all reasonable care in compiling the information but make no warranty as to its accuracy. Consult a doctor or other health care professional for diagnosis and treatment of medical conditions. Views expressed here are personal and do not in any way , shape or form represent the views of organisations that Dr Chireka work for or is associated with.
Comments
comments
Keep Updated Via Email
Join my VIP List and be the first to know when I publish a new article.