Partner of a patient needs our attention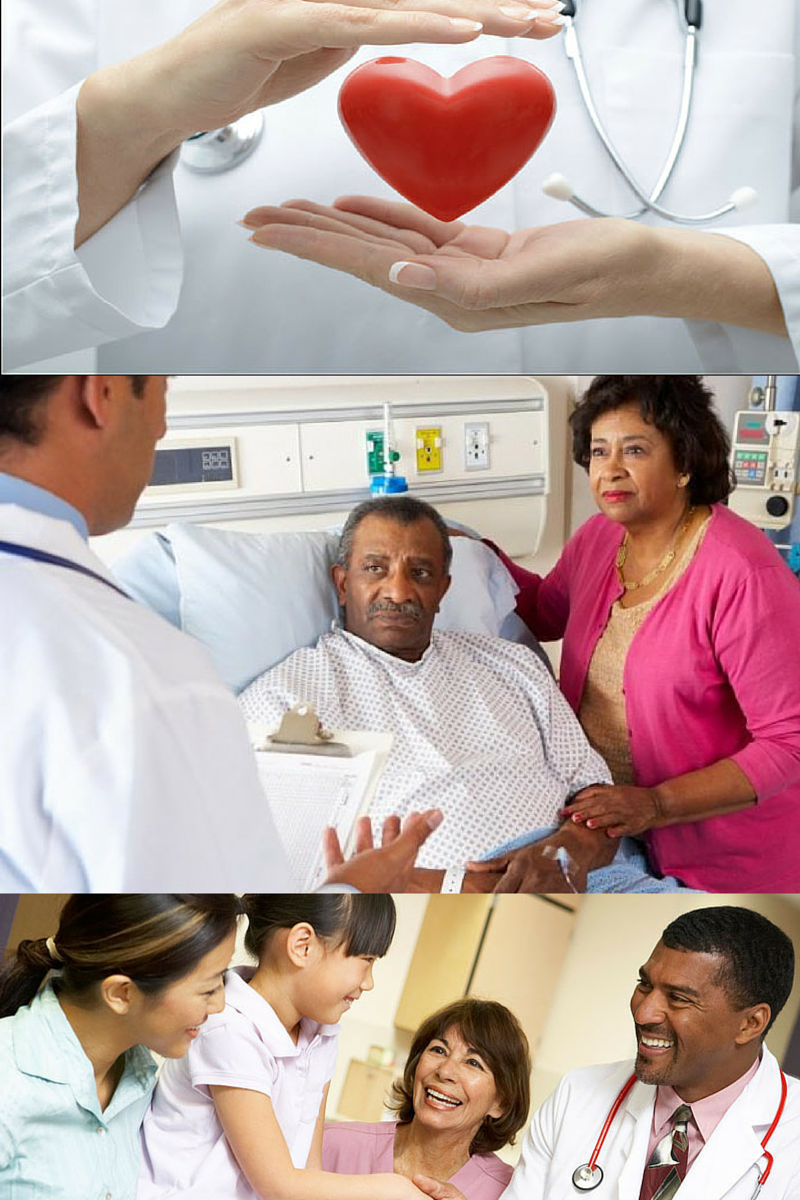 Partner of the patient needs our attention as well.
By Dr Brighton Chireka
I went to visit a patient who was dying and I made arrangements for end of life medication to be put in place and then took the partner of the patient aside. I could see that the partner was exhausted but was maintaining a brave face. I then said to the partner , " how are you coping – yourself? The partner looked down and remained silent . I stretched my hand and touched the partner's hand and looked directly into the patient's partner's face and said that we were there to help. The partner then told me that at one point someone had mentioned that help was available, but no one had suggested when it should be sought . I then told the partner that it was the right time to seek help and that there was never a wrong time to seek help. Seeking helping does not mean we are weak or giving up on our loved ones or renegade on our responsibilities. The patient's partner sobbed for a few minutes and got composed. The partner thanked me for bringing the subject and also making arrangements for counselling sessions at the local hospice.
Do not forget to check on the partner
All the attention is rightly so put on the patient. People can visit the patient and sometimes hardly acknowledge the presence of the partner or even ask how the partner is coping. Many a times the partner suffers in silent and feels guilt to come up in the open. The partner thinks by letting the suffering known may be taken as attention seeking or selfishness. Because of this the partner decides to pretend that everything is normal and try to carry on.
As stated in my previous writing that my articles are motivated by life experiences , this one is no exception. I was partner of a patient at one point and I experienced the turmoil that comes with the diagnosis of any disease. I was not prepared for it and sadly I did not realise that I also needed help to pull through the challenging times. My focus was on my partner who was going through the treatment. I had to put up a brave face in front of her to show that " I was coping well" . She did not even know that the week she was diagnosed I broke down crying uncontrollably in my surgery one evening. I was asking a lot of questions such as why me ? What is going to happen to the Kids , will she pull through? How is she going to cope with the side effects of the treatment? Will we manage to look after the baby? How will the baby grow up ? Will I manage to come to work and offer a safe service to my patients at work ?
My situation was unique in that being a medical doctor meant that I knew most of the things that were to come. What I did not realise was that doctors are the worst patients because of the way we think . We like to think about a rare worst scenario that we have seen or read about. I started to imagine about the worst cases that I had encountered.
I remember rushing for a home visit to see one of my patients who was undergoing treatment for breast cancer. The partner had called me because she was having temperature and was vomiting. On arrival I noticed that the patient was very toxic ( severe infection) and called an emergency ambulance for her to be admitted. One of the patient's relative was not happy about my suggestion of hospital admission. Her reluctancy was due to the fact that she was planning to go on holiday the following day. The relative had been looking after the patient and had reached the end of her tether. The holiday was well deserved but could not go if the patient was now going to be admitted. I was vindicated when the patient arrived at the hospital and was diagnosed with severe infection called Neutropenic Sespis. The doctors in the hospital told the family that if she had not been brought to hospital that day she would have died. The family did send me a card apologising for the relative's behaviour and also thanking me for being firm with my medical advice that the patient needed hospital admission. I can now understand that partner or relatives of patients can be under a lot of stress due to the patient's illness. The health professionals need to understand and realise that some of the behaviour by relatives or partner of patients may be a cry for help.
Keep the lines of communication open
Being the partner of patient can be very difficult and the experience is like a "rollercoaster ride". One goes through the highs and lows including shock , anger ,fear , anxiety , acceptance , relief and strength. The kind of relationship in your marriage or relationship will determine the way you will deal with the diagnosis. The diagnosis can bring you close together while others, especially those who were experiencing problems before the diagnosis , find it drives them apart. Your partner , family , work colleagues and even your friends may have new or different expectations of you because of the illness.
What you expect of yourself as a partner may also change. It can be a demanding time and to cope well it is important to look after yourself as much as those around you. You may find yourself isolated as everyone will be focussing on the patient. You feel that you cannot ask for help as it may be taken as a sign of being selfish. This is not the case , it is known that partners of patients are also affected by the illness in different ways. Talking to someone in confidence or a counsellor might help to lessen the stress. Failure to do that may result in you being overwhelmed with stress such that you may end up being , easily irritable , not sleeping, losing appetite and feeling tired all the time. You feel that life is not worth living anymore and at times your relationship with the patient can be stretched to the limit. Some relationships have sadly ended during these hard times but it should not be the case. What is needed is it make sure that the treatment of the patient takes into consideration the whole family.
Most partners want to be there with their loved ones all the time. This means attending all the clinic appointments and spending time with their loved ones in hospitals when admitted. We know that this is a wishful thinking as the partner will need to go to work and also look after the children. To make matters worse the hospital appointment system does not in most cases take into consideration the patient's lifestyle later on the partner's. Appointments are booked at awkward times which are a challenge for the partner to meet. The patient is rarely asked about their diary or work commitments by the hospital. Appointments are made without involving the patient and if the patient misses two appointments they will be referred back to their general practitioners. This means that they will have to start the process all over again.
Thoughts you are shamed to verbalise but are important
Sometimes we do not plan ahead and wait to react when it is too late. We know that one day we will all die but sadly some of us do not make any preparations about our funeral. We have several companies that are offering and delivering affordable funeral policies. We must not wait for the last day when our partner who may be the breadwinner falls ill. We should be planning for that day now . As a partner of the patient you cannot avoid having thoughts that your partner might die. This is a natural reaction as you may worry about how you will manage without your partner, the financial implications of being without them. If you have young children , you may worry about the prospect of bringing them up alone. You may feel selfish for having these thoughts but there is nothing wrong being concerned about the future. The best thing to do after reading this article is to sit down with your partner and plan your future now and not wait when one of you is a patient.
How relatives and friends can help?
One hopes that couples or individuals plan for their future but sadly not many of us do that. If a friend or a relative falls ill we must be quick to offer our help. The help must be focused on the partner and children of the patient. I assume that the patient will be in hospital being looked after by the health professionals. I see a lot of people rushing to visit a patient in hospital but not helping the partner to cope with the kids at home. There are several things that we can do to help the patient recover well . It's not about visiting in the hospital but it's about asking about how the children and the partner are coping and how we can help them.
Hard decisions in terminal illness
As a community we do not openly talk about death but there comes a time that we are forced by circumstances beyond our control to talk about death. The doctors may call the family to a " hard talk " meeting about the illness of the patient. The doctors may break the bad news that the disease is beyond their expertise and there is nothing more they can do apart from giving tender, love and care (TLC) to the patient . The patient and family are then given options about the place the patient may chose to spend the last weeks if not days of their life. If this subject was discussed in advance then it will be easier as a plan of action will be there. If not , which is the case in most instances, the partner and relatives become numb and hopeless not knowing what to do. This time is crucial especially in those that did not plan ahead. Relatives can help the partner of the patient by supporting them in decision making. For those in the diaspora, It is worth exploring whether it is possible to take the patient back to Zimbabwe alive if no funeral policy is in place. It is cheaper that way rather than having to call for help from well wishers when the patient dies in a foreign land . If the funeral arrangements are in place then the next decision is to decide if the patient can be cared at home or at the hospice. There is no right or wrong decision here. It depends on what the patient wants and what the relatives are able to offer and support. It's unfair and not nice to force the partner to look after the terminal patient at home. It should be a voluntary offer by the partner, not to be pushed into doing it.
It's for all us so we must take heed.
This article seem to be talking about an issue that is far fetched but one day it will become more relevant to us and sadly it will be too late . We must not regret for not reading it and taken the necessary action. There is no need to worry as you have read this article and the next step is to reflect on it with regard to your life . Adjust anything that need to be sorted and enjoy your life knowing that you have planned for your future and also you know how to react as a patient or a partner of a patient.
This article was compiled by Dr Brighton Chireka, who is a GP and a Health Commissioner in South Kent Coast in the United Kingdom. You can contact him at: info@docbeecee.co.uk and can read more of his work on his blog at DR CHIREKA'S BLOG
Disclaimer: Some names and identifying details have been changed to protect the privacy of individuals. This article is for information only and should not be used for the diagnosis or treatment of medical conditions. Dr Chireka has used all reasonable care in compiling the information but makes no warranty as to its accuracy. Consult a doctor or other health-care professional for diagnosis and treatment of medical conditions. Views expressed here are personal and do not in any way, shape or form represents the views of organisations that Dr Chireka work for or is associated with.
Comments
comments
Keep Updated Via Email
Join my VIP List and be the first to know when I publish a new article.