Celebrating Zimbabwe, My Pads story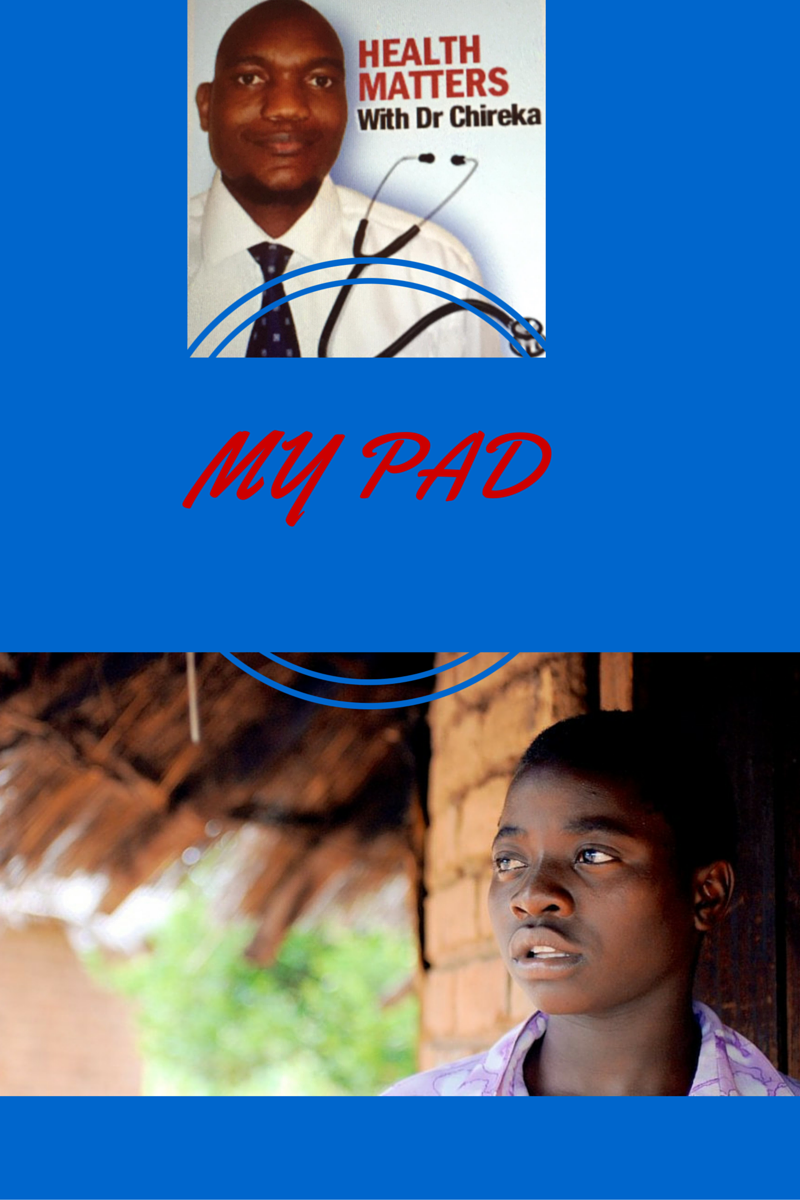 Celebrating Zimbabwe, My Pads story
By Dr Brighton Chireka
In my research on health issues about Zimbabwe, I came across My Pads website. This website reminded me of my primary school days. It was in 1985 when I was doing my grade 6 at Chindotwe Primary School in Musana area, that I witnessed a sad scenario about the issue of "My Pad." We were in the middle of the lesson when one girl had her first period and messed her clothes. The boys, I included; in our ignorance, laughed at the girl. The poor girl had to go home, and she missed school for the whole week. We were told that she was having a period, so she could not come to school. One would have thought that she was having period pain, but that was not the case. The problem was that she could not come to school because she did not have pads. It's hard to believe that someone had to miss school because of not having a pad. I am touched that someone has identified this problem and come up with a solution.
My Pads website
According to "My Pads" website, they have found overwhelming evidence that many Zimbabwean girls are in desperate need of suitable sanitary products to enable them to continue with their daily lives and to complete their schooling. According to the information on their website, very often, the girl will simply stay at home when she has her period – which means she will miss some school days – every single month. I have personally witnessed that when I was doing my primary school. Growing up in that community, we accepted that some girls would miss school for about three days each month.
My Pads are made in Zimbabwe using materials sourced in Zimbabwe. My Pads is the only reusable sanitary pad in Zimbabwe to have the Ministry of Health approval to sell this product. The pads are reusable as they just need to be washed, dried and worn again. A pack of 5 re-usable sanitary pads costs US$5 and will last for more than one year.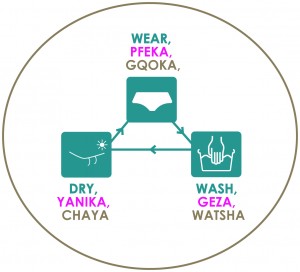 What is the rational to using reusable pads instead of disposables?
One size fit all does not work. It's known disposable pads have their place. In some areas, there is inadequate water supply to wash the reusable pads. However, research that was conducted in five provinces around Zimbabwe in 2014 showed that as much as 70% of our population are using clothes to absorb monthly periods. It is very sad that girls are using clothes, a very unhygienic way of dealing with monthly periods. This puts a lot of girls in these deprived areas at high risks of infections. This will result in them missing school, which will end up affecting their performance at school. The girl child will end up disadvantaged.
According to my pad here are the Advantages of a cloth sanitary pad.
Cloth pads are environmentally friendly in both manufacture and ultimate disposal. Disposable pads take many many years to biodegrade – especially those with a plastic liner to prevent leaking, or those tied up in plastic bags before they are thrown away.
They remove the risk of TSS (Toxic Shock Syndrome) associated with tampons.
Save you money in the long term.
Drainage systems, pit latrines and dustbins are not filled with disposable sanitary pads.
They are comfortable and soft.
The perfect size can be chosen to suit individual needs (2 sizes available) which is particularly attractive to young teens who don't need huge pads.
Women with sensitive skin and allergies usually find cloth pads to be more comfortable against their skin.
You don't have to remember or budget to buy pads monthly.
With careful care (gentle washing) they will last years – but we recommend they are replaced every 12 – 18 months for good hygiene.
Things to remember when using these reusable pads
Washing reusable pads requires water.
Pads are quickest dried hanging outside, which may cause embarrassment for the women. (A light cloth can be hung over the pads on the washing line to hide them as they dry.)
Special care may need to be taken if the user has a Candidiasis infection (i.e. thrush /yeast infection). Once the infection is treated, the cloth menstrual pads may need to be sanitized in order to prevent reinfection.
Initial cost for reusable menstrual products is typically higher per pad than for disposables, although savings over time make them more economical.
My conclusion,
This is a noble cause and if 70% of our population is struggling to get pads, then the reusable pad may be the answer. I am called to action and would like to invite you, the readers of this blog to join hands with me in supporting this initiative. Many a time I get asked by many of you as to how you can help people in our community. Here is a simple way you can make a difference. A pack of 5 re-usable sanitary pads costs US$5 and will last for more than one year. This means that a donation of US$5 will go a long way to help someone out there. Let's do it, what are you waiting for?
For more information and ways you can donate please visit My Pad website on PADS WEBSITE
You may want to read about period pain PERIOD PAIN NEED YOUR ATTENTION
Interests to be declared – none
This article was compiled by Dr Brighton Chireka, who is a GP and a Health Commissioner in South Kent Coast in the United Kingdom. You can contact him at: info@docbeecee.co.uk and can read more of his work on his blog at DR CHIREKA'S BLOG
Disclaimer: This article is for information only and should not be used for the diagnosis or treatment of medical conditions. Dr Chireka has used all reasonable care in compiling the information but makes no warranty as to its accuracy. Consult a doctor or other health-care professional for diagnosis and treatment of medical conditions. Views expressed here are personal and do not in any way, shape or form represents My Pad company or the views of organisations that Dr Chireka work for or is associated with.
Comments
comments
Keep Updated Via Email
Join my VIP List and be the first to know when I publish a new article.