CC Foundation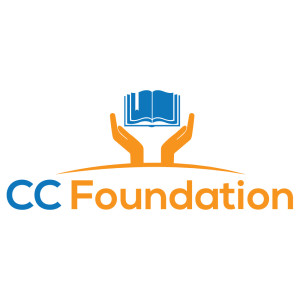 Our profile
The CC Foundation is a non profit charity organisation formed by former students of Rusununguko High School under the patronage of Mr Emmanuel Magade who is the Dean of the faculty of law at the university of Zimbabwe and the chairmanship of Former Student, Dr Brighton Chireka who is a General practitioner and a Patient Engagement Advocate based in Kent, United Kingdom , to provide financial support and services for students in need.
HOW IT ALL BEGAN
It came about when we were told in 2013 that there was a student at Rusununguko High School Bromley Zimbabwe, who got 15 points at A level and secured a place to study medicine at the University of Zimbabwe but had to defer his place due to financial difficulties. We were touched by this story and teamed up with a few people. We thought of doing something about it hence the idea of launching a foundation to help such students.
The CC foundation was launched in December 2013 and today we have that student at the University of Zimbabwe Medical School studying to become a doctor . We are committed to see him through his studies.
Such situations sometimes brings despair or hopelessness but we saw an opportunity to help students who find themselves in situations like these. We did not think of going to beg from big organisations or play the blaming game. We realised that we had to look at what was in our hands and start using that before we could shout for help. We are determined and committed to this cause and we are aware that it's not a one off event but a life commitment to make sure that one day we will have people that will testify that the foundation did change their lives for the better.
Vision for the CC foundation
The foundation believes that if resources are available every person must realise their full educational potential regardless of their political affiliation,religious beliefs as well as their financial capability.
Through projects that raises the education of the underprivileged students in Zimbabwe, the Foundation endeavours to:
1- To assist underprivileged students with finances to realize their full academic potential.
2-To help all students realize their full educational potential to become productive members of society.
3-To provide mentorship, role modeling and coaching to underprivileged students.
4-To provide financial support to students who cannot afford it.
5-To improve the quality of education for students with the minimum of administrative expenses.
6-Generally to do or undertake all or any such acts, matters or things as are incidental or conducive to the attainment of all or any of the aforegoing objects.
A board of trustees made up of former students of Rusununguko High School decides on the projects . A trustee fund was started and the bank account and funds are managed by a reputable law firm called Muvingi and Mugadza Legal practitioners.
Kind donations from well washers , former students , business people and fundraising activities fund the Foundation. all beneficials shall have to put their applications for support to the board of trustees who shall make a decision on a case by case basis. The accounts shall be audited by internal and external auditors and honesty and transparency is the way of working in the Foundation.
Patron – Dean of Law at UZ. Mr Emmanuel Magade
Board of Trustees
Chairman and Founder – Dr Brighton Chireka
Vice Chairman Mr Brighton Musiiwa
Secretary Mrs Lindah Dhliwayo
Project and Mentorship Lead Ms Angela Jimu
Treasurer Mr Simon Chakoma
Mrs Mtemererwa – Our Liaison Officer with the School
Mrs Wendy Julius- Corporate Relations Officer
Miss Ruvimbo Nyamakura – International Relations officer.
This year 2017 we are making a 3000 dollars appeal to support gifted, talented and intelligent students who cannot afford their school fees in Zimbabwe. We also have hardship fund to help parents who are struggling to pay school fees for their children.  We now consider applications from every student in Zimbabwe. Our first recipient is now in 3rd year studying medicine and all his fees have been paid and continue to be paid by the foundation.
We thank you for the support and we want to reassure you that the money is handled by a reputable law firm ( Muvingi and Mugadza legal Practitioners)  in Zimbabwe in a trustee account. Let's dig into our pockets and you never know that the person you help may be your relative or you when in need. It also feels good to know that someone can say because of you their life was changed for the better.
We have two options for making donations.
1- Those without cards please use : Ecocash number is Simon Chakoma 0772266787 (Zimbabwe)
2- You can deposit directly into our trust account .  Muvingi and Mugadza Trust Account CBZ Selous branch Account number 02122982030018 ( Zimbabwe)
3- If you want to commit to a direct debit then kindly contact chair Dr Chireka on Whatsapp 00447590569672 to discuss this further. Also email him at brightonchireka@yahoo.com to discuss other payment options.