BEFFTA blog of the year nominee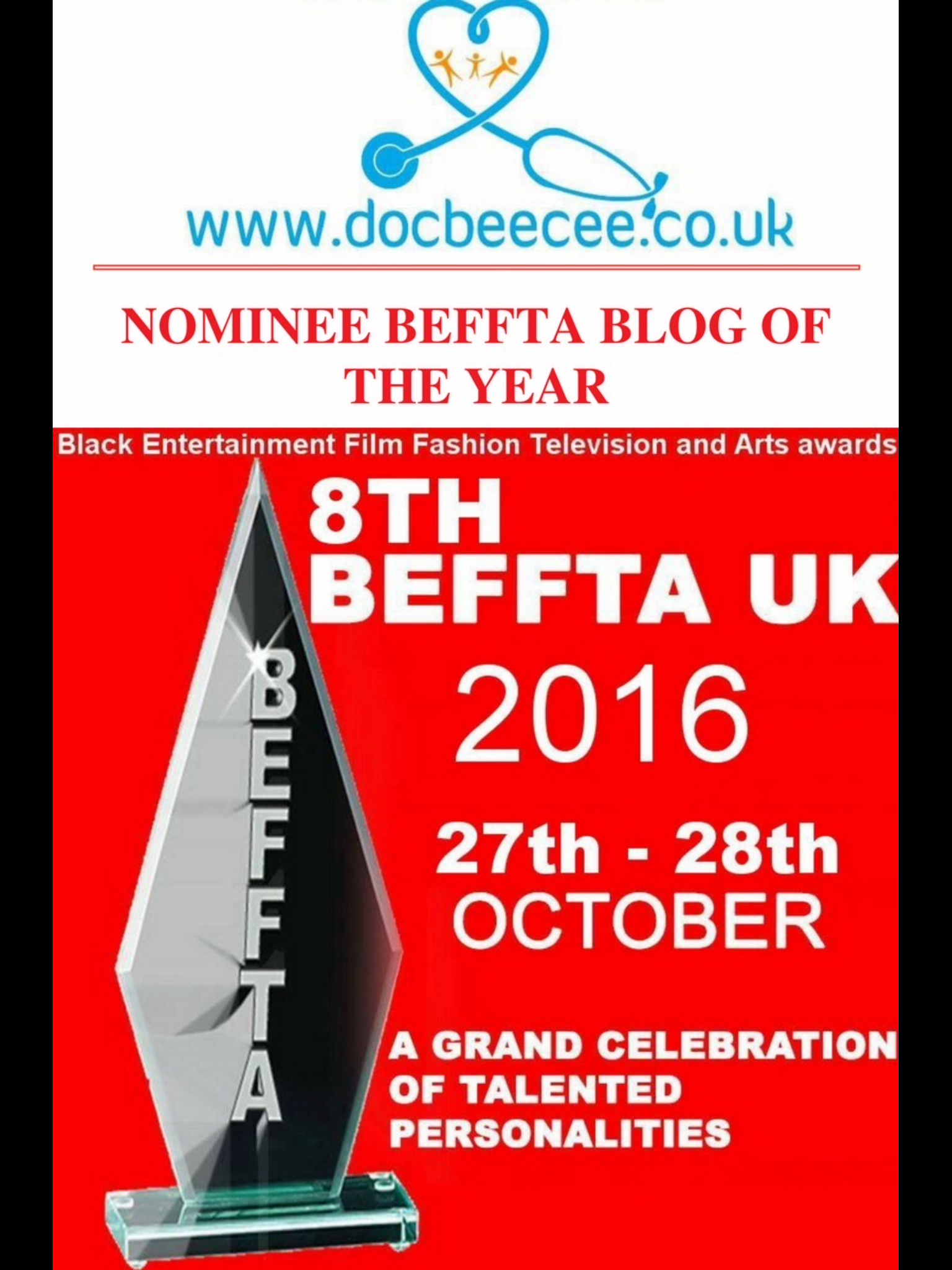 BEFFTA Blog of the year nomineee
By Dr Brighton Chireka

I am excited that our website docbeecee.co.uk has been nominated for BEFFTA Blog Of The Year 2016.
Let's continue to stand together as Africans as we raise health awareness and demystify medical conditions.
Voting lines have been open since 26th September and will close today 16th October so please vote and help us bring the gong home.
Once again, thank you for the nomination and support, I am truly humbled !
For voting go to the link below and put your name and email address as instructed. Then look for blog of the year on nomination category and on nominee look for docbecee.co.uk and vote
BEFFTA Awards is a distinctly special awards ceremony honouring the best showbiz and entertainment personalities in the black and ethnic communities in the UK, USA, Africa, Caribbean, Canada and globally. BEFFTA Awards is the first of its kind rewarding under one roof outstanding achievements and contributions from Africans, Caribbeans and Asians in entertainment, film, fashion, television and arts. This international prestigious ceremony celebrates an all round accomplishments of a hard working community within entertainment and showbiz especially the unknown talent that need exposure. The awards ceremony founded by Pauline Long also aims to inspire black and ethnic personalities worldwide to achieve at the highest levels. It provides a networking platform for industry personalities.
Comments
comments
Keep Updated Via Email
Join my VIP List and be the first to know when I publish a new article.