Apostolic sect communities in Zimbabwe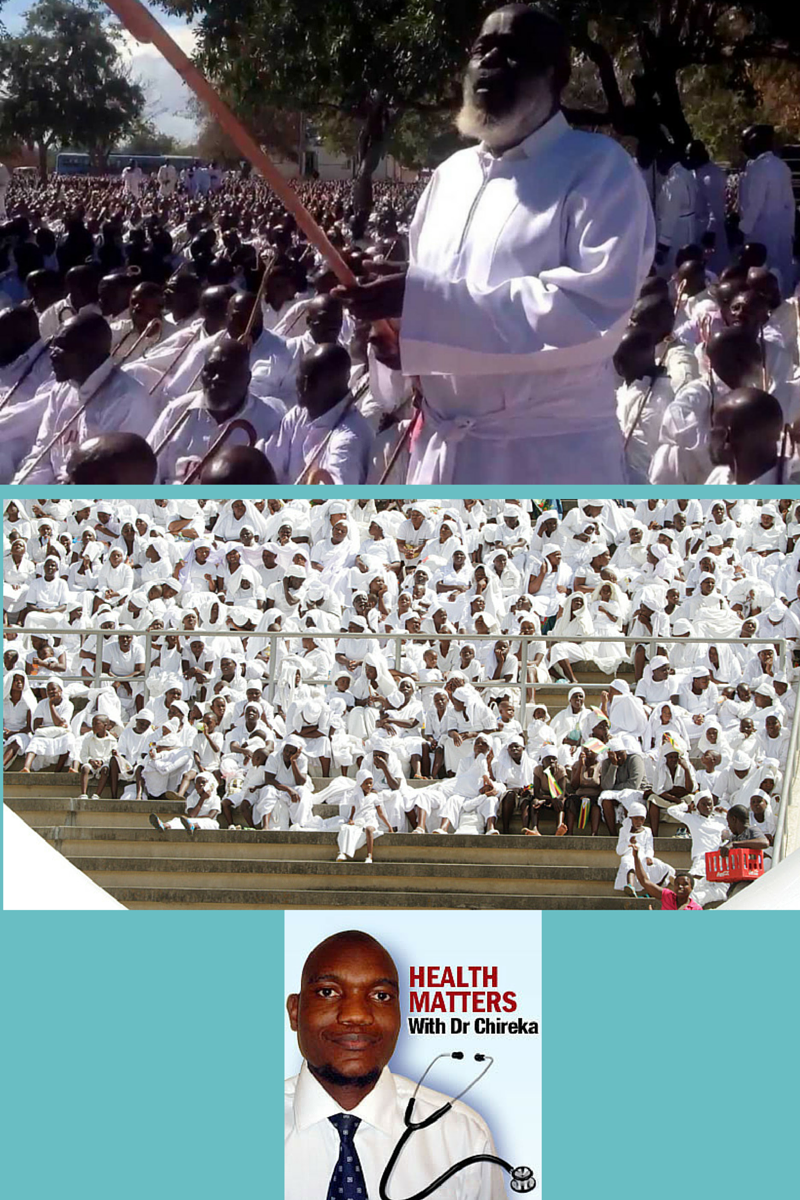 Apostolic sect communities in Zimbabwe
By Dr Brighton Chireka
Apostolic sect communities in Zimbabwe are a large population that need full engagement. I have been reading a lot of bad things being said about certain members of the apostolic sect communities. In these writings and discussions all the apostolic sect communities get attacked and called all sorts of names. Apostolic sect communities are said to be backward, unlearned and retrogressive, child molesters and criminals that must be arrested. We see half baked solutions being implemented but sadly failure is inevitable. The end result is that the police will be involved to arrest some of these members.
Firstly reporters need to be responsible in their reporting. One cannot say certain Christians do this and that because there are so many . It's fair to be particular about which group of Christians one will be referring to. The same applies to the apostolic sect communities. There are several apostolic sects and all have names. A responsible reporter should be able to name those groups so that innocent ones are not painted with the same brush.
I have to declare my interests here so that readers can make their judgement about what I am writing about. I am a member of the apostolic sect community. The views that I am expressing here are personal and do not represent the response from the church. I am presenting my views as a concerned member of the apostolic sect community. I practice modern medicine and my children are vaccinated and my church or religion does not stop me from doing that. I am instead encouraged to make full use of modern medicine.
I am aware that they are certain apostolic sects that do not embrace modern medicine. However the majority are embracing it. The problem that we have is at times our leaders do not know how to reach the so called "hard to reach" groups. I personally do not believe that we have a group that should be called hard to reach. It only means that the leadership has not found yet methods of reaching that group . It's not that the group is hard to reach but it's the leadership that has not yet find ways and means of reaching the group.
We have medical professionals in all these apostolic sects who must be engaged and helped to become health champions. A health message coming from the leader of a church will easily be received by the congregation. And a health message coming from a fellow apostle will similarly be well received. I have heard of initiatives that are being done to have health champions within the apostolic sects but it seems it was a one off exercise.
Initiatives to engage with the apostolic sect communities must not be reactionary but proactive. One cannot expect full engagement when you approach the apostolic sect community at the last minute about vaccination. Sadly you find some of the misguided people in the apostolic sect community hiding their children. Measures are needed to engage with these communities in advance so that their fears are addressed. Community health champions must be a permanent thing. They must also be supported to continue daily engagement with their communities.
I know a research was carried out by Dr Brian Maguranyanga and he made some good recommendations . I was privileged to have a quick discussion with the learned doctor. He challenged me to champion the cause for the apostolic sects. This is the main reason why I am writing this article.
People are not being difficult at times but they are resisting the process being implemented . We need to understand the cycle of change. We also need to appreciate that we may not be at the same stage of change . Some may be at the stage of pre-contemplation whilst some are at various stages such as contemplation, preparation, action and maintenance. We need to move with them until they complete the full cycle of change. Let us join hands and influence one another in raising health awareness.
This article was compiled by Dr. Brighton Chireka. He is a GP and a Health Commissioner in South Kent Coast in the United Kingdom. You can contact him at: info@docbeecee.co.uk and can read more of his work on his blog at DR CHIREKA'S BLOG
Disclaimer: This article is for information only and should not be used for the diagnosis or treatment of medical conditions. Dr Chireka has used all reasonable care in compiling the information but make no warranty as to its accuracy. Consult a doctor or other health care professional for diagnosis and treatment of medical conditions. Views expressed here are personal and do not in any way , shape or form represent the views of organisations that Dr Chireka work for or is associated with.
Comments
comments
Keep Updated Via Email
Join my VIP List and be the first to know when I publish a new article.